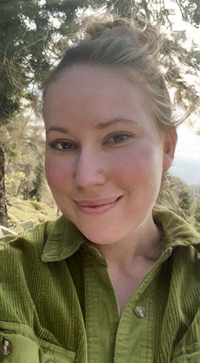 "Finding yourself" is actually returning to yourself. An unlearning, an excavation, a remembering who you were before the world got its hands on you." - Emily McDowell
We can all sometimes lose our connections with our authentic selves. Operating in a fast-paced and overwhelming society can feel daunting, almost heavy. How do we revisit the parts of ourselves that somehow got left behind?
For two years, I have worked at Southern California Counseling Center, where I helped facilitate the incredible and inspiring journeys my clients have made.  I specialize in creating a safe and all-accepting space for clients who struggle with anxiety, depression, and emotional disconnect by taking an eclectic, collaborative and open approach with all my clients.

I graduated from California State Northridge University and received my masters from Touro University. I have been in training with SCCC for two years, and I am certified in the Community Resiliency Model.
As part of the Avedian Counseling Center, I work with couples, individuals, and children/teens (ages 10 and up). I am bilingual in Russian and English, and I  work via telehealth as well as in-person. I am currently offering in-person services in Glendale, Pasadena, and Sherman Oaks with flexible scheduling with evening and weekend appointments. In addition, I offer anger management services for Anger Management 818, both in a group setting and one on one setting.
I invite you to take this journey with me, to pave your path towards self-compassion, emotional release and acceptance, and with it the process of letting go of shame, sorrow, and the hurt you carry.