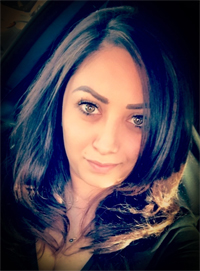 Amy Balian is an associate clinical social worker who received her BA in Psychology in 2012 and her MSW (master of social work) in 2015, both degrees were received from CSULA (California State University, Los Angeles). Amy's passion for psychology and human behavior began many years ago, which led her to become a clinical social worker. Amy began her career as an MSW in 2015. She has worked with teens, adults and older adults who suffer from physical and mental health disparities. Amy enjoys helping teens and adults who struggle with mental health. It is important for Amy to create a meaningful therapeutic bond with each client and help them navigate issues in areas where they welcome change.
Amy uses a humanistic approach in therapy, where she encourages honest and open discussions with clients to help them live happier and healthier lives, by ultimately reducing symptoms of anxiety and depression. Amy believes that hard work, optimism, and creating healthy relationships will lead to ultimate happiness and success in one's life.
Amy also has a passion for helping mothers, who experience postpartum depression. She believes that it is vital to help them face these challenges head on, while providing support, empathy and encouragement.
Amy Balian joined the team at Avedian Counseling Center in 2022, and is supervised by Emma Ekum, LMFT #111175. She offers individual and family therapy at both the Sherman Oaks and Glendale locations, as well as offers therapy via telehealth (Zoom). She offers therapy in both English and Armenian.