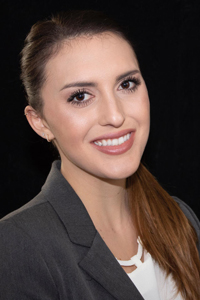 Emma Ekum is a Licensed Marriage and Family Therapist from Los Angeles, CA. She graduated from California State University of Northridge with her B.S. in Psychology, and her M.S. in Marriage and Family Therapy. Her practice includes working with adolescents, individuals, couples, and families. Working with Emma, you will find that she is grounded, direct, holds all clients with positive regard, and has a fun sense of humor. She can help you change your energy and manifest your goals through small and attainable steps.
Prior to working at Avedian Counseling Center and Anger Management 818, Emma has worked in various environments where she has been able to serve adolescents and their families. She has experience working in several environments including the school setting and residential treatment facilities as an individual and family therapist. Emma also has experience working with the entertainment industry as she was a publicist before pursuing psychotherapy.
At Avedian Counseling Center, Emma offers individual therapy and couple's therapy at Sherman Oaks, Glendale, Pasadena, and Woodland Hills. In addition, she facilitates weekly anger management groups at both the Sherman Oaks and Pasadena locations. 
To schedule an appointment directly with Emma, you can reach her at (818) 438-0830.
Specialties:
Adolescents
Anxiety
Depression
Anger
Self-injury
Self-esteem
Grief
Changes in life
Pregnancy & new moms
First responders
Modalities:
Cognitive-Behavioral Therapy (CBT)
Dialectical Behavioral Therapy (DBT)
Structural Family Therapy
Strategic Family Therapy
Couples Therapy
License number: LMFT 111175