Gkotsi, LMFT #113638
Licensed Marriage and Family Therapist
Anger Management Counselor
Chrys Gkotsi is a licensed Marriage and Family Therapist (LMFT) in Los Angeles, California. She works with individuals who struggle with anxiety, anger, depression, abuse, loss, adjustment issues, personality disorders, addiction, and relationship problems. Chrys has been working with couples, teens, and individuals for 6 years. Fluent in both Greek and German, Chrys has a deep understanding about cultural issues, and helping couples through their differences.
As an eclectic therapist, Chrys integrates Client-Centered and Attachment theoretical approaches in order to customize and help individuals through their journey. Her passion is to help people find their inner selves, assist to resolve emotional conflicts, and help to improve quality of life as well as interpersonal functions. Her belief is to meet her clients at their current state and help guide them through repairing attachments that play a crucial part in their development and relationships. Chrys uses an authentic and empathic approach to aid people during their process of healing emotional wounds, creating healthier and safer attachments, and to experience the healthier relationships they so desire.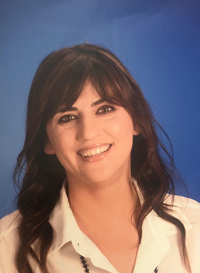 The goal is to cultivate a trusting environment and productive relationship in which conflict can be resolved within individuals in order to achieve their personal treatment goals and take the necessary steps towards freedom. A safe therapeutic alliance is created to discuss situations and explore thoughts that can be painful, yet can be unpacked so healing can take place. In essence, to be free of anything that holds individuals back from having a happy and fulfilling life.
Chrys looks forward to guiding you through your counseling journey. Reaching out and seeking therapy is the first step to taking control of your life and achieving personal growth.
Masters of Arts in Clinical Psychology with an emphasis in Marriage and Family Therapy.
Fluent in Greek and German.
Chrys Gkotsi LMFT #113638
Specialties
Anxiety
Anger Management
Personality Disorders
Depression
Addictions
Abuse
Grief
Relationship Problems
Adjustment
Modalities
Individual Therapy
Couples Therapy
Family Therapy