Posts Tagged 'Anxiety'
Have you ever been in a social situation and didn't know what to say? Social anxiety can lead to avoiding starting conversations because of our insecurities. We might think that we don't have anything interesting to say or that people wouldn't care about our opinions. How many times have you been to a party, or a conference, or out for an evening of fun, and seen people that you'd like to get to know. But rather than allowing yourself to be vulnerable and exposing your interest, you chose to avoid approaching them? Though these worries may be common for many people, it is extremely difficult for the people with social anxiety.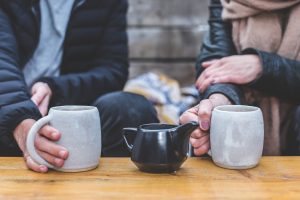 If you have social anxiety, and would like to take some steps towards overcoming this concern, answer the following questions:
1- What is the worst that could happen?
2- Will introducing yourself result in being criticized or teased?
3- If you don't hit it off with someone right away does that mean you won't ever get along with another stranger?
If you really think about numbers two and three, the answer is probably "no." What's likely to happen when you have a small conversation with someone is that it may not lead into something meaningful; however, the practice of starting such conversations will help you build some confidence to approaching more people. Eventually starting conversations will lead to the possibility of developing more meaningful and deeper relationships. Think about it: we're all strangers before we become friends, associates, colleagues, or even lovers.
In order to better prepare you for starting a conversation in any situation, we have four tips for you to try.
First, don't worry about the first words out of your mouth being the funniest, cleverest or most meaningful openers. It is common for someone with social anxiety to have the perfect approach, and opening. We are very critical of ourselves. A casual introduction or comment on the weather works just fine. For example, "I noticed your smile and think it's very endearing."
Second, depending on where you are when meeting someone, you can ask rely on comments pertaining to your current surroundings. If you are at an event, you could ask how the other person knows the host. Or whether they've been part of the event in the past.
Third, talk about a positive aspect rather than a negative experience. It's not fun for people to hear negativity.
Fourth, ask open-ended questions and maintain a good balance of comments, stories, and questions. Be sure not to ask too many questions consecutively. And also make sure you're not the only one talking. Oftentimes it is easier for the socially anxious person to ask questions and take the attention away from themselves.
These four tips can be practiced in a safe setting such as a social anxiety group before you take them into the world. Each time you initiate a conversation, it will get easier. Moreover, the more you practice, the easier it gets. Conversations are wonderful learning tools. Once you have developed a few simple skills, you will be on the road to developing more meaningful relationships.
"There is no such thing as a worthless conversation, provided you know what to listen for. And questions are the breath of life for a conversation." ~James Nathan Miller
Examples of Conversation Starters
1. "I don't know anyone around here so I thought I'd come talk to you." or  "I'm a little nervous talking with strangers, but I just had to come say hi."
2. Talk about something you know the person is interested in. "What about the game last night!" "Yankees (or other team) aren't doing so well this season." Or "Your flowers are looking lovely." 
3. "You look like a [lawyer/CEO/baker/some noble profession]." The person is bound to ask why  you guessed that particular profession
4. Talk about a funny, embarrassing moment.
5. "What'd you get up to earlier today?
6. 'You look lost. Do you need help?"
7. My daughter's birthday party is this weekend. It's taken so much planning! What do you do for your kids' birthday parties.
8. I bet you $50 you're gonna turn me down.
9. 'I notice that you bought some apple cider vinegar. I have always wondered, what are the health benefits?'
10. That's an interesting T-shirt. What does that symbol stands for?'
11. Do you have any trips coming up?
12. Are you watching Game of Thrones? House of Cards? Enter popular TV show here __________?
13. I'm planning a special occasion meal. Do you have any restaurant recommendations?
14. I'm looking for a new book? I really enjoy (biographies, fiction, sci-fi) Have you read any good books lately?
15. I love your necklace, tie, ring, brooch? Where did you get it?
16. Are you looking forward to anything special this week?
17. How did you hear about this event? How do you know the host of the party? Do you come here often?
18. Did you have a chance to listen to the news today? I didn't have time to check in. Did I miss anything?
19. What are you passionate about?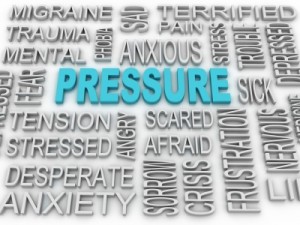 What is Social Anxiety and Should You Join a Support Group?
Social Anxiety is a psychiatric disorder. It is the third most common psychiatric illness in the U.S. right below depression and alcoholism.  It affects millions of Americans and can be a debilitating and life altering condition that can prevent us from going out, experiencing social situations, having fun, strengthening our self-confidence and being our best selves.
Sufferers of severe anxiety will dread the thought of meeting strangers or expressing their opinions especially if they disagree with the status quo. People with social anxiety contemplate negative thoughts in anticipation of their pubic interactions. One of the main contributors to social anxiety is low self-esteem. It is the feeling that we're not good enough to be heard or to have our opinions valued. While anxiety can get in the way of our life it can also be arrested and prevented as long as we're willing to do the work and make some changes to our everyday behaviors. Sufferers of social anxiety tend to focus on the negative, such as being judged, focusing on our imperfections, what people won't like about us and a lack of interesting discussion topics, rather than focusing on all of the fascinating accomplishments we've made and our interesting opinions.
Reasons for joining a social anxiety support group:
Support groups aren't for everybody. Many autodidacts and independent people will be averse to joining a support group in the belief that they can overcome their problems on their own. And while that may be true for some people it is not true for everyone. We are unique individuals with secular needs and no two approaches to life are meant to be the same.
One excellent reason for joining a support group is because one of the better ways to working through an anxiety is to face it, and learn to deal with the discomfort. For social anxiety, that would mean to put yourself in a situation involving others. The group is a safe environment since you will be surrounded with others who experience the same worries and fears, and who are there to work through their struggles as well. One of the reasons why overcoming social anxiety is difficult is because one typically avoids social situations in order to not feel the anxiety. In a support group, you will have the opportunity to work through your anxiety in a supportive atmosphere.  Are you ready to stop feeling so isolated?  Come connect with others, and take a step toward overcoming your own social anxiety. In a therapeutic setting, you are able to practice the skills and techniques suggested by the therapist to help you deal with social anxiety.
What are some strategies for change?
Identify situations you fear and avoid so that you could select appropriate exposure practices.
Identify the extent to which you are fearful of the physical feelings that you experience when anxious. This will help determine whether you should practice exposure.
Assessing which social skills need improvement; assertiveness, public speaking, dating, or general communication.
Approaches to treatment such as, TFT, EFT, and/or Cognitive-Behavioral.
Medications/ holistic approaches.
Support Group for Adults experiencing Social  Anxiety
                                            Facilitated by: Anita Avedian, MFT
New Group Starting on Wednesday, June 6, 2012, at 6:30 PM in Sherman Oaks.  
Do you avoid social situations? Do you worry about what others are thinking while you're in public, at school, at the mall, or in social situations? Not sure what to say when people approach you?  
If you have answered "YES", contact Anita TODAY!
This group helps participants:
Feel more comfortable and confident in feared social situations.
Increase the ability to express themselves.
Learn to be more comfortable with other's perception of them.
Reflect on interpersonal skills.
Identify patterns in life, and find more constructive ways to cope.
And MORE…
FREE half hour consultation with Anita prior to entering the group!
$225/ month
Contact Anita Avedian at (818) 426-2495 for further information.
You may also visit her website at www.AnitaAvedian.com.